Fostering Hope
The Sheraton Milwaukee Brookfield Hotel and the Humane Animal Welfare Society (HAWS) of Waukesha have come together, on a mission to provide hope for orphaned dogs.
The Sheraton will be the new temporary home for a selected dog, in hopes to create more awareness throughout the community, and also to grab the attention of out-of-town business and leisure travelers.
Each year, approximately 1.2 million dogs are euthanized throughout the United States because proper care cannot be found. HAWS is making a difference and is dedicated to building a no-kill community. They are on a mission to save lives healing those animals that are medically treatable, rehabilitating pets with behavior issues, and teaching adults and children the skills of compassion and empathy. The Sheraton Hotel has chosen to take part in that mission by providing foster care for a dog in need of a home. The hotel staff stand behind the beliefs and values of a no-kill community and are doing their part to give hope to these dogs.
To get involved, stop by the Sheraton Milwaukee Brookfield Hotel and visit their current foster dog. If you are unable to provide a home, consider making a donation of money or supplies to help support the hotel dog and all the animals at HAWS. Visit hawspets.org/hawswishlist to see a list of acceptable donations.
Available for adoption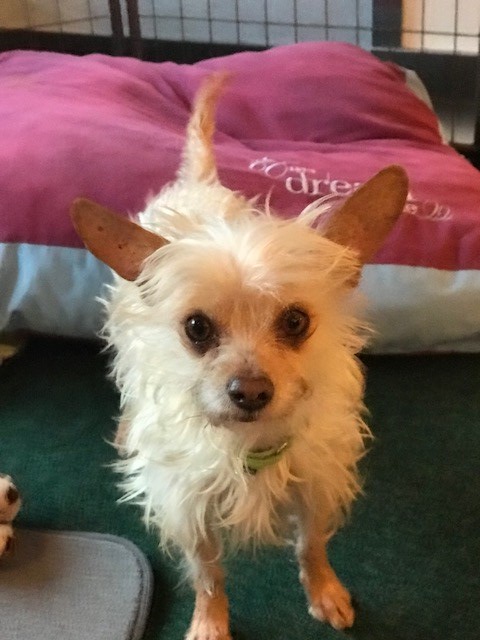 Sorbet
Male, 3 year old, Cairn Terrier Mix.

This cute little boy loves people!
If you would like more information on dogs available for adoption, or would like to help in our mission to build a no-kill community, please email amy.landis@sheratonmke.com